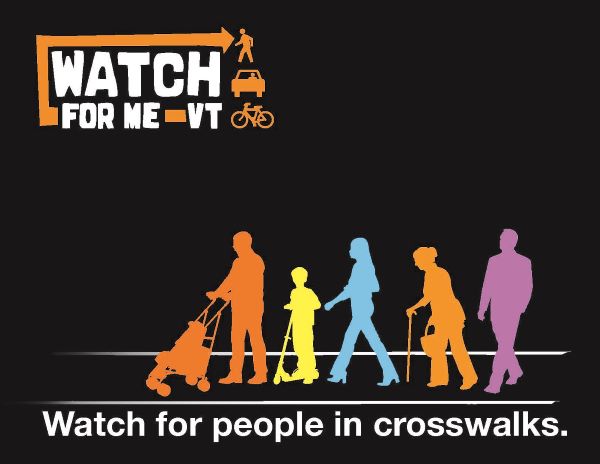 Whether commuting to work, heading to school, or running an errand, everyone deserves to arrive at their destination safely- no matter how they get around.
The Watch For Me VT program seeks to reduce injuries and deaths on Vermont roadways, specifically among people who walk and bike. Using education and enforcement, we can work together to improve the safety of our Vermont communities.
Learn about how to walk, drive and ride your bike safely, and download materials to share in your community or organization.
Safety Tips for Vermonters 
Walking
Walk against traffic if there is no sidewalk
Use crosswalks whenever possible
Be bright at night with reflective gear and flashlights
Limit distractions and impairment while navigating roadways
Biking
Be predictable and use hand signals
Ride in the same direction as vehicle traffic
Be bright at night with reflective gear and bike lights
Driving
Yield to pedestrians at crosswalks
Follow the speed limit
Don't drive impaired and avoid distractions
Stay alert and share the road
Resources
Reports
Pedestrian Safety and Vulnerable Road User Toolkit
Videos
Images and Social Media Content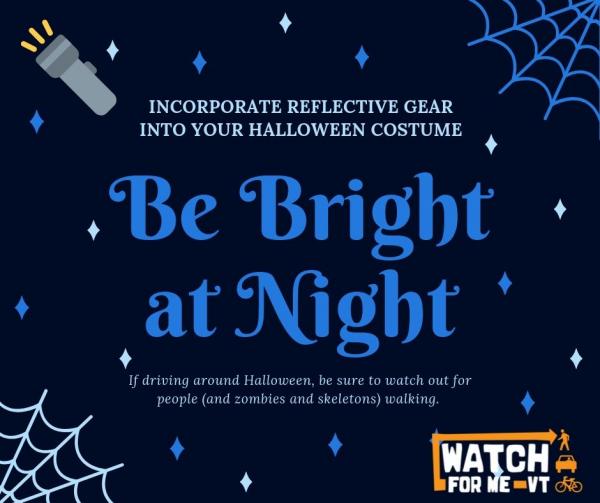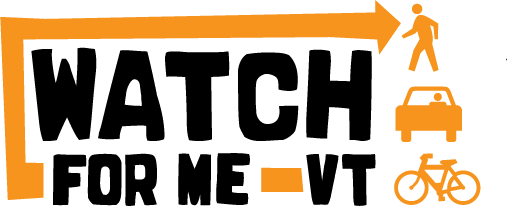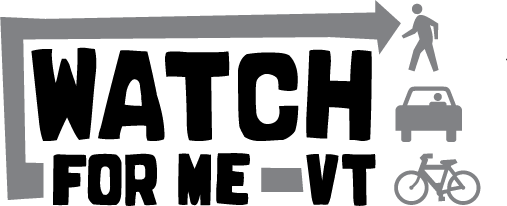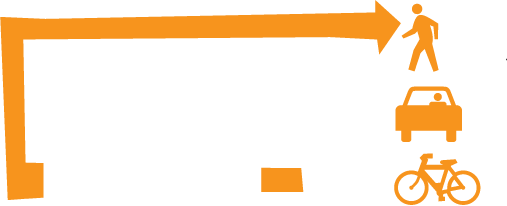 Download these images and use them freely. More to come, share suggestions and request printable materials via email. 
Data
In the U.S., almost 40,000 people are killed using our transportation system each year.
We estimate that in Vermont between 2,000 (police reports) and 4,000 (ED visits) people are injured and killed on our roadways each year. Vermont has an average of 60 deaths each year, and of those VT averages 6 pedestrian deaths and 1 bicycle death (five-year average).
In a crash, people on foot and bike are more likely to be severely injured, as vehicle safety advances including seatbelts and airbags have dramatically improved the safety of vehicle occupants.
In the US, almost half of the fatal crashes among pedestrians involve alcohol for either or both the person walking and driving.
In Vermont, crashes involving people walking often happen in dark lighting conditions, such as on rural roads at night, and in the fall and winter.
In Vermont, about one in five crashes involving a person walking occur in parking lots.
What we offer
This program is modelled after the Watch For Me NC and Watch For Me CT programs, with support from the Vermont State Highway Safety Office and the Vermont Department of Health.